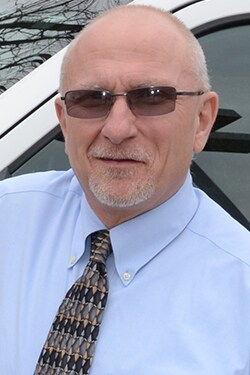 My aim is to make your business purchases as easy as possible.  I know how difficult it can be to break away from your business to drive to a dealership, find a salesperson, design and customize the vehicles, and then negotiate the price. Instead, what I offer is to come to your office at your convenience to build and customize exactly what you want to fit the needs of your business and your budget.
Only able to meet on a certain day of the week? No problem.  Since I am available any day, just call me.
Need your vehicles delivered?  I am happy to deliver your vehicles to anywhere within reason.
On a personal note I love the job that I do, and I look forward to the opportunity to do business with you. My 20+ years in the industry has given me experience that will assist you in choosing your next New or Used vehicle.  Should you need anything, please do not hesitate to e-mail me or call anytime.  
Rick Floyd

rick@jenkinsford.com
(304) 472-1700